Welcome to St. Ailbe's NS
Welcome to our website, St Ailbe's National School is located in Emly, Co Tipperary. It caters for boys and girls from Junior Infants to Sixth Class. We also have 3 special ASD classes. Our school is an all inclusive school where every child is valued and welcome.
We are involved in a range of extra curricular activities like sports, drama and music. St Ailbe's National School has grown significantly in the last three years.
We endeavour to foster a caring environment where all children's strengths and talents are recognised and cultivated.
Enjoy our website!
School Re-opening
30th August 2021
October Mid-Term
25th Oct - 29th Oct 2021 (inclusive)
Christmas Holidays
22nd Dec - 6th Jan 2021 (inclusive)
February Mid-Term
24th & 25th February 2022
Easter Holidays
8th April - 25th April 2022 (inclusive)
Summer Holidays
Wednesday 22nd June 2022
First Holy Communion
Sunday July 4th 2021 @1pm
Confirmation (5th Class)
Saturday July 10th 2021 @1pm
Confirmation (6th Class)
Sunday July 11th 2021 @1pm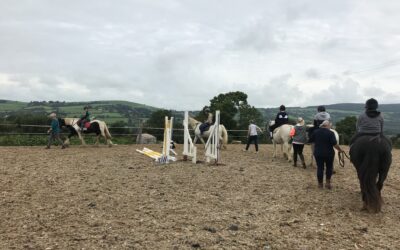 Íontas have really enjoyed our 5 week block of horse riding lessons in Hillcrest, Galbally. Rodney our instructor taught us a lot. It was very exciting on our last day we got to meet a farrier and see the horses get new shoes! The horses were very friendly. Our...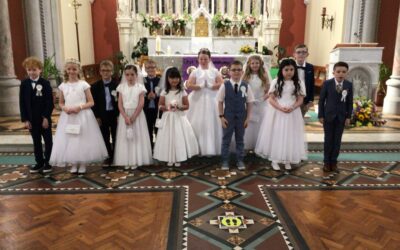 A huge congratulations to all the boys and girls who received their First Holy Communion. We are very proud of you all.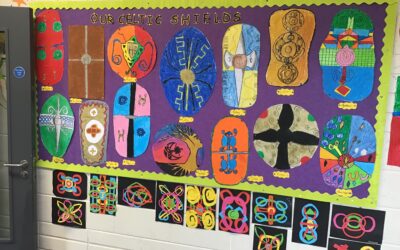 6th class drew and designed Celtic shields using iPads to research Celtic knots. They used oil pastels and we are really happy with the results. The Celts has also been the last of the three time periods we're looking at for Timeline Ireland. We completed our group...