st. ailbe's NS
3rd & 4th Class
All children utilise the Classdojo app to engage in digital learning when necessary. Class Dojo ensures that teachers, children and parents are connected with communication sent regularly from the classroom.
All children use the school's 20 iPads to add to their online portfolios and engage in suitable apps chosen by their teacher.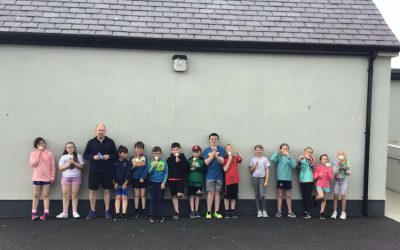 The well-being festival brought so much excitement to us. We enjoyed all the activities. The ice cream van was an added bonus.