st. ailbe's NS
5th & 6th Class
All children utilise the Classdojo app to engage in digital learning when necessary. Class Dojo ensures that teachers, children and parents are connected with communication sent regularly from the classroom.
All children use the school's 20 iPads to add to their online portfolios and engage in suitable apps chosen by their teacher.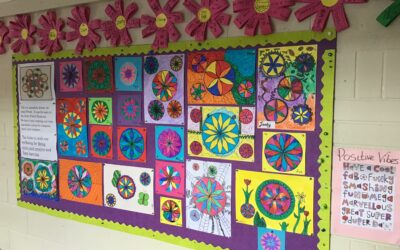 We have been busy creating our Mandalas , linking in with our English work reading Anne Frank novel and our wellbeing (keep learning) .
With the cast all gathered on stage……..
A huge thank you to Mrs O Brien and Ann Marie for organising the purchase of our graduation Class of 2022 jumpers. To Emma for all her help with rehearsals and in classroom. Mother Goose for making her return from 2015!!!!!!! And finally to Mr O Shea for everything...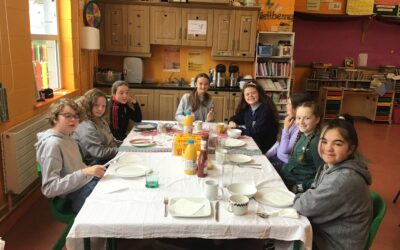 The school enjoyed its second annual Wellbeing Festival on Tuesday the 21st of June. We are very lucky to have access to the local GAA pitch and Astro. Rang a Sé started their morning with their 'Rang a Sé Buffet' breakfast. The children planned whAt they wanted to...