All children utilise the Classdojo app to engage in digital learning when necessary. Class Dojo ensures that teachers, children and parents are connected with communication sent regularly from the classroom.
All children use the school's 20 iPads to add to their online portfolios and engage in suitable apps chosen by their teacher.
No Results Found
The page you requested could not be found. Try refining your search, or use the navigation above to locate the post.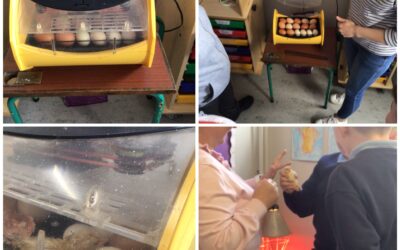 Íontas class had a very successful EGGperiment! We got an incubator and placed 16 eggs into it. The eggs took 21 days to hatch out. On day 12 we candled the eggs and saw new life forming. We were very lucky to have 8 healthy chicks 🐥🐥 The lived in our classroom for 2...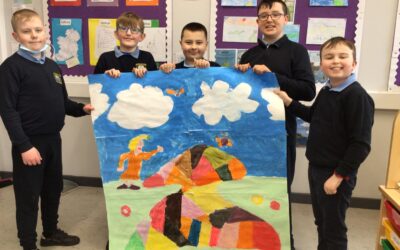 Today we listened to stories about St. Bridget and made some Bridget's crosses. For art last Friday we created a beautiful painting. It was a joint effort by everyone in class Íontas 👏👏 We are very proud of their teamwork 😊 Painting